Fire Bulkhead Sealing Principles
Pipe bulkheads in accordance with DIN 4102, Section 11
The installation of fire protection bulkheads helps to prevent a fire spreading via pipe penetrations. The fire resistance class of fire protection bulkheads must be certified by the test result of an officially recognized testing center. The test is performed in keeping with DIN 4102, Section 11. During a fire test, DIN 4102, Section 11 specifies that the spreading of fire and smoke from the incendiary space, or from pipe claddings or the pipelines themselves located outside of the incendiary space, must be prevented during the fire resistance period. In addition, in no place outside of the incendiary space may the exposed exteriors of the fire protection bulkheads or pipelines be heated by more than 180 K.
The fire test is usually conducted in keeping with DIN 4102, Section 2. The required incendiary space temperatures are shown in the following diagram; these temperatures correspond to the unit temperature curve. This allows the fire resistance period of the construction component to be determined in minutes.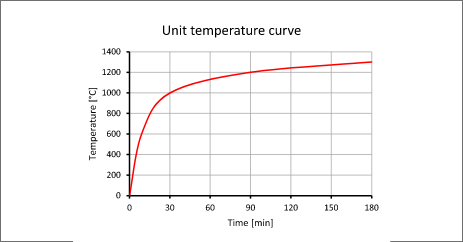 In principle, an installation construction component is only recognized by the certifying body if a "General Building Supervision Certificate" is present. This certificate is issued by the Materials Testing Institute based on the design used in the fire test and described in the test certificate. For special solutions, the official testing institute may be able to provide certification on an individual basis.
Custom designs are available for larger movements, higher pressure and/or higher service temperatures. All dimensions and movements listed for the specific bulkhead sealing are values defined to give planners base data for engineering, yet they are not binding and can be adjusted to suit your application. If requirements exceed ratings shown in our technical data sheets and tables for the specific types, special construction can be designed to meet the required conditions.