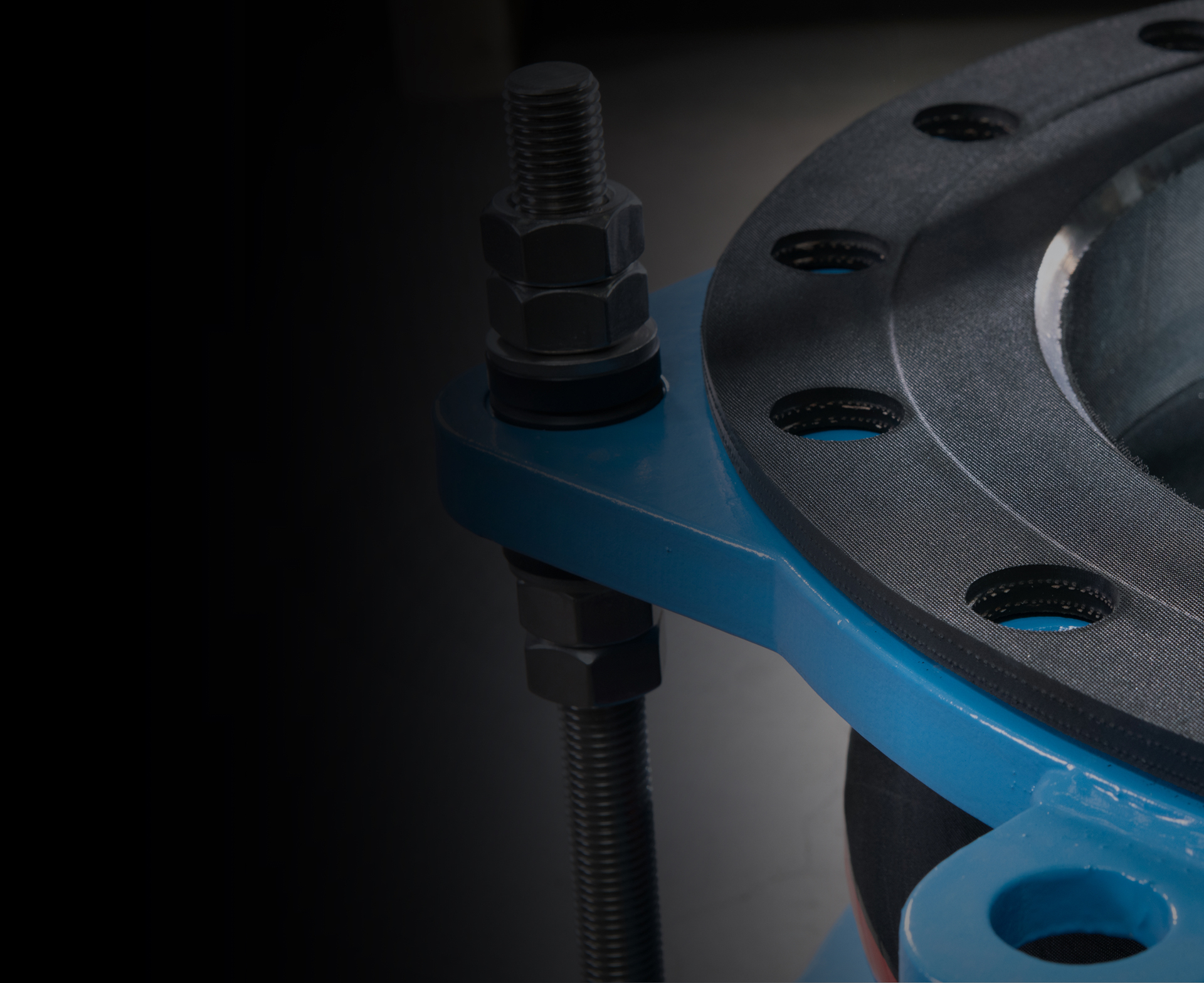 Mating flange with raised face or recess
The fixing of the expansion joint needs to be performed in keeping with specific rules in order to assure reliable sealing of the flange connection. Rubber expansion joints with swivel flanges maybe installed on raised-face or flat-face mating flanges.
Caution shall be taken that sealing bead sits in full width on the raised face surface to avoid cutting into the rubber bulges when torqueing.
Backing flange construction
The swivel backing flanges can be made with or without support collars and can be used to simplify the installation of the expansion joint for misaligned flange bores. Standard sizes are offered up to a nominal diameter of NB1200. For larger dimensions, the costs associated with turning the groove into the steel flange rise sharply, but can be offered on request. Backing flanges will always be delivered in a one-piece construction except for some rare applications with Fluoroplastic liner. Hereto special measurements such as cutting through the holes or end plates to connect the backing flange parts to form an integral flange need to be taken.